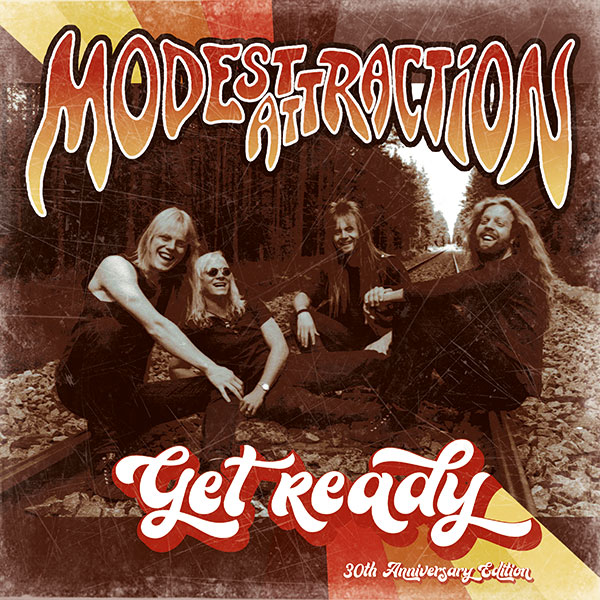 Modest Attraction
Get Ready
Modest Attraction celebrates 30 years and releases an unreleased album on vinyl via the American record company Retroactive Records.
The masterpiece has been made by CJ Grimmark (Narnia) and I had the great honor of designing a vinyl cover in something that oozes 70s with fairly free hands.
We landed in a color scheme with a lot of brown and splashes of orange. I found a font for the title that we thought was great.