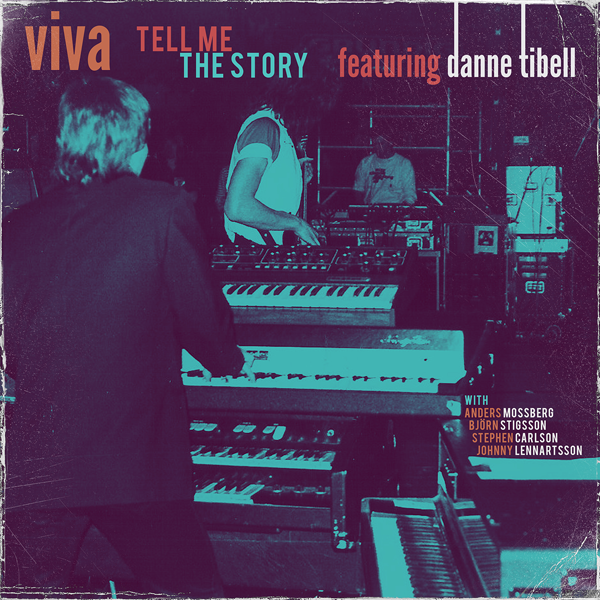 Viva featuring Danne Tibell
Viva – Tell me the Story
Second album in the instrumental hymn-series Viva from Adora
The album Divina featuring Anders Mossberg (Jerusalem, Larm, freelance musician) is now joined by a second album in Adora's instrumental hymn-series Viva.
On this album, the keyboardist Danne Tibell (Jerusalem, XT, Larm) plays piano, Hammond-organ, church organ and synthesizers. Producer is long time band-brother Anders Mossberg (Jerusalem, Larm, Vineyard Oslo, freelance musician), from the album "Divina" who also join Danne as musician along with the guitarists Björn Stigsson (XT, Leviticus), Johnny Lennartsson (Johnny Lennartsson Group) and Stephen Carlson (Brotthogg, Peter Carlsohn's The Rise, Christian Liljegren). 
Well-known hymns such as I Surrender All, Blessed Assurance and Be Thou My Vision are mixed with songs such as Danne's Jerusalem-song Days Passing By and Anders Widmark's Genom varje andetag (Through Every Breath).
This is first class instrumental music. An album that works just as well in the background as being actively listened to. 
Together with prominent instrumental soloists, Danne puts his own personal stamp on the production and the performances in this album.
Viva is an album-series with focus on the songs rather than a certain artist. This means that the participating musicians on the albums will vary.